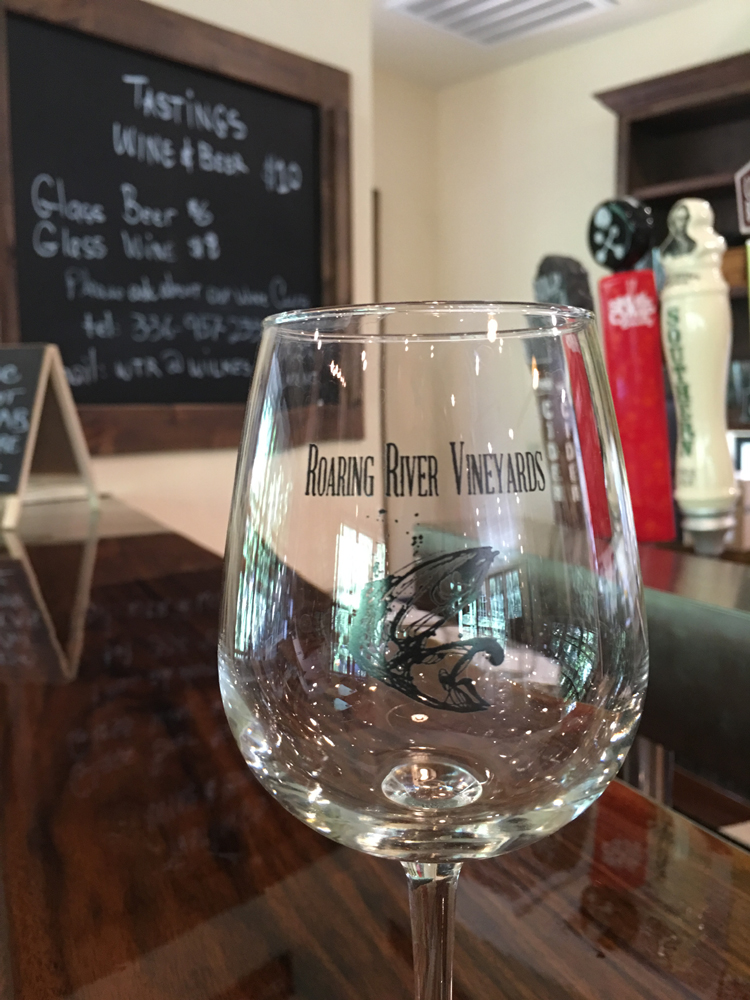 We invite you to take advantage of the Roaring River Vineyards Wine Club! Members receive amazing wine with zero hassle plus exclusive offers and discounts throughout the year.
Our wine club is FREE to join – We only require each member to purchase at least one case (12 bottles) of wine per year.
Wine Club members receive the following benefits:
12 bottles of Roaring River Vineyards wines (3 bottles either shipped of free pick-up)
Processed at the end of each quarter: March, June, September, and December (3 Bottles per box and quarter).
Special wine only offered to club members
1 free wine tasting or 1 free glass of wine per quarter per club member.
10% discount on wine-related purchases in the tasting room or online
Exclusive newsletter with tasting notes,

wine facts,

pairing suggestions, and winery news
$65 charged quarterly (plus 7% NC sales taxes and, if applicable, shipping cost).
PLEASE NOTE:
If you purchase wine between wine-Club processing you will get a 10% discount but it will not take the place of the end-of-quarter processing.
Due to individual state laws, we are unable to ship to the following states: AL, AR, DE, KS, KY, MN, MD, MS, MT, NJ, OK, PA, RI, SD, TN, UT, VT.
---
To sign up for our wine club, please call us to get set up:
(336) 957-2332
---
You can also signup when you visit our tasting room.
TERMS: Members agree to a one-year commitment of four quarterly Pick-Up(s) or shipments. Members may cancel anytime after one year with no penalty. Membership will automatically renew each year unless an email or letter is received and confirmation is given at least one week before the next wine shipment. Cancellations, before the one-year agreement is fulfilled, will be charged a $30 fee plus tax. All cancellations must be done by email at rrvdesk@gmail.com – Please add this email address to your contacts so messages end up in your inbox.
SaveSave